Submitting your W-9 Info to LiveEdit (4 easy steps)
2. Fill out the areas in red below: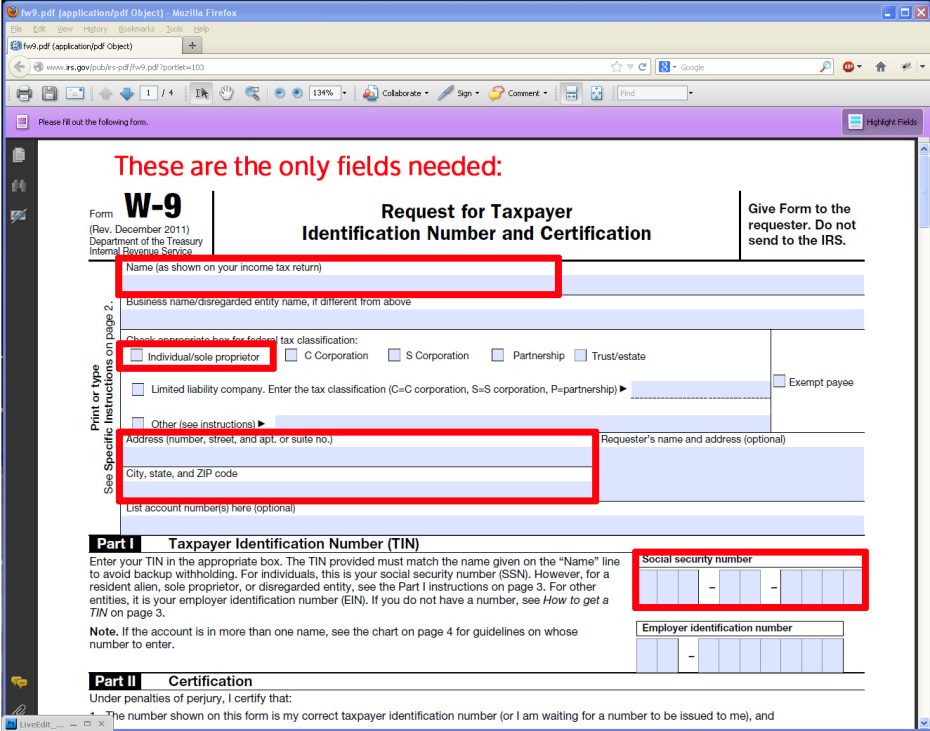 3. Click the Adobe Acrobat "Sign" button and create a digital signature
You will be asked to draw a box around the area of the PDF you want to sign. Just click "OK" and drag your mouse over the signature area highlighted in red below.
4. Once signed, save the document to your computer and then upload it here. *This is the most secure option, just enter your name and e-mail and then choose the file and it will automatically password lock it before sending to us. You can also e-mail your file to LiveEdit directly.

That's it!
* If you are having trouble with this process or are not comfortable with the digital signature process - please let us know!

You can always print the form, complete it and send it to: LiveEdit, 113 5th Avenue South, St. Cloud, MN 56301.